Happy Monday Furness!
We're over half way through final term, which can only mean one thing… EXTRAVVVVVVV!
Here's the facebook event!
DO YOU WANT FREE TICKETS TO EXTRAV?
Here's what you have to do… We have 4 bedsheets across campus with the ЯR logo and you need to get a photo of you with each of the bedsheets and send it to us at @furnesscollege on snapchat! (You have to be in the photo with the bedsheets for it to count!) Once we have received all 4 images of you with our 4 different bedsheets, you will be entered into a prize draw! The winner will be released along with our theme on Saturday 28th!
Richard Slatter Competition
We hope that everyone had a fantastic day yesterday at the Richard Slatter memorial tournament, we certainly did! Here's some photos that were taken on the day.
We'd also like to give a special congratulations to Dom Kay who was the winner of this year's tournament! See you all next year!
Mind Your Own Business Winners
Here are your winners for the MYOB Office! Here's some information about them:
Name of your company: Gryphos
Brief description of your product: a biometric authentification device and alarm IoT (internet of things). (we have two projects)
Any comments on winning MYOB: it is a great chance for us because it gives us the space to work on our projects and prepare for launching a kickstarter campaign
Beach Party Bar Crawl
It's been too long since the 15 Hour Bar Crawl so our socials team thought they'd treat you to another bar crawl! On Friday of Week 7 we're going to be dressing up in our sunniest attire and taking the campus bars by storm!
Come to Trev at 7pm where we'll be starting the bar crawl in style. Prizes will be awarded for best dressed, so make sure you don your snazziest sunglasses, Hawaiian shirts and swim shorts!
More information on the Facebook event.

Want to be on the JCR?
Do you want to make a difference to your college? Considering running for a position in LUSU but not 100% sure if it's for you? Just need something to pad out your CV?
Here's your chance! There are 3 positions up for grabs at the end of this term!
Here's the positions and who to contact if you have any questions, or simply just want to chat!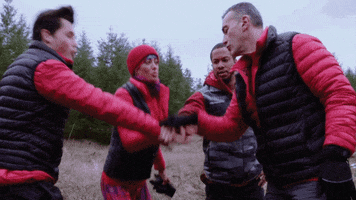 Carter Shield
Do you miss school sports day? Want a wave of nostalgia? Come along to the sports hall on Wednesday Week 28 and represent Furness!
10@10
Head on down to the TV room on Monday at 10am to have some tea and biscuits and start off your week right!
Pub Quiz
This week the "We ♥ Trev Wednesday" Pub Quiz is back again!
As you may know, the pub quiz will only take every other week this term due to pesky exams and coursework deadlines, but there's still all to play for! For the teeny price of £1 you can earn yourself a chance of getting on this term's leaderboard to win a bonus cash prize at the end of term, as well as the usual cash prize for first and second place.
This week's specialist topic is Marvel Films, so brush up on your knowledge and come to Trev at 7:30pm on Wednesday! Here's the event.
The current leaderboard is as follows:
Universally Challenged (8 points)
Ben Sache Netflix 'n' Chill (5 points)
Engineers 4 life (4 points)
Quiz inside me, I want to make a knowledge baby (4 points)
Quizzee Rascal (3 points)
Colton Crushers (2 points)
JCR Wankers (1 point)
Revision Tips
For the first years who are about to start their exams, we've got our Education & Opportunities Officer to write up some of her best revision tips:
The basics
Taking care of yourself is vital – so in the throes of revision remember to:
Drink plenty of water
Exercise regularly (no need to be an athlete, a brisk walk counts!)
Make a routine
Take time out to recharge
Stay in contact with family and friends
Laugh at videos of cats at regular intervals
Get in the Zone
Set a stop-watch on your browser or phone for ten minutes.
Prepare yourself to work as hard as possible, but for ten minutes only. Once the ten minutes is up, you don't have to work anymore.
GO!
The hardest part is getting started, and often once you're in the zone and the alarm rings you're focused, so you can reset it and keep going for another ten minutes. At the point when you've reset it but find your mind wondering, that's your natural time to take a break.
Procrastinating?
Get a pad of post-it notes.
Every time a distracting thought wanders through your mind – WRITE IT DOWN!
Once you get to an appropriate break in your revision take a break and read through the post-it notes.
Often what seems urgent or important mid-paragraph is actually neither. And if it is important – then now is the time to do it.
Professional Break-Taker
The three rules of taking an effective revision break:
Change the task
Change the position
Change the environment
That way you give mind body and soul a rest.
But Remember…
They are only exams, everyone is in the same position and you are not alone!
It is not a failure to ask for help when struggling. If you are worried or stressed, we are here to help and support you – here are some useful contacts to have:
Nightline (10pm-8am every night)
01524 594444
FurCAT Team
furnesscat@lancaster.ac.uk
That's all for this week Furness! Hope everyone has a great week!
Grace xxxx